MoMoTEc, the smart mobility project in Emilia-Romagna
Smart City, micro-mobility and connected car
MoMoTEc is the Modern Mobility Technological Ecosystem project implemented with the contribution of the Emilia-Romagna Region for regional access for settlement and development. The challenge was to create a cloud solution capable of meeting citizens' urban mobility needs by adopting smart, sustainable and inclusive mobility models. Safe for vehicle drivers, passengers and pedestrians and, in general, for all road use.
Smart, sustainable and inclusive: MoMoTEc mobility
Name of project:
MoMoTEc – Modern Mobility Technological Ecosystem
Target markets:
Smart mobility
Partners
Mister Smart Innovation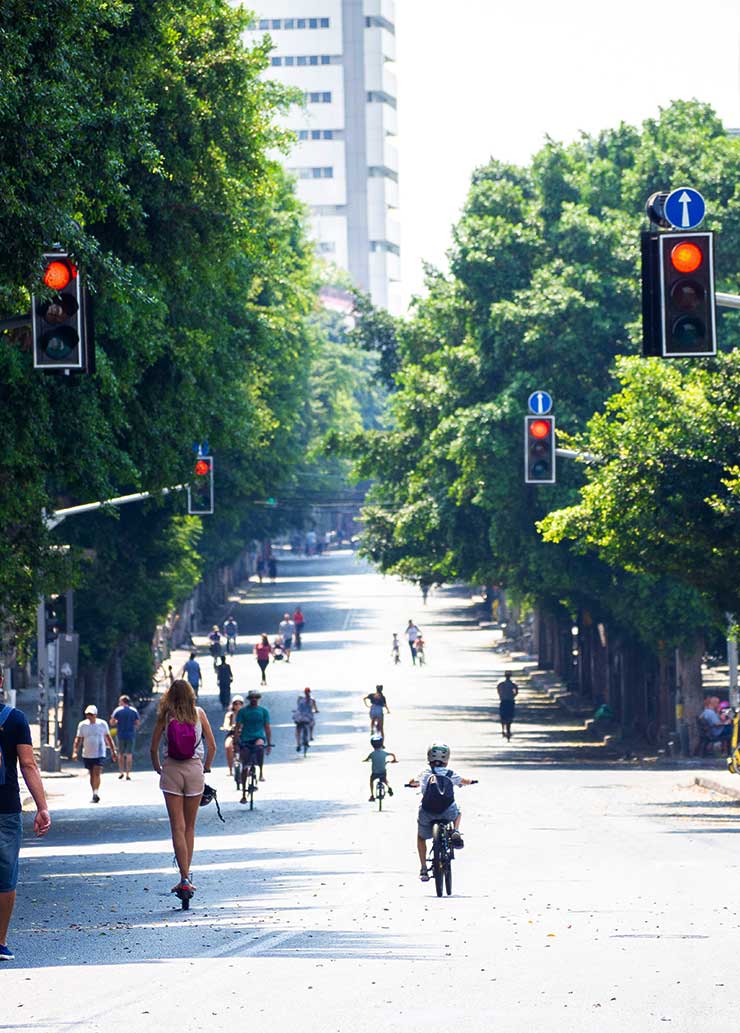 OUR SOLUTION
A cloud platform capable of acquiring data, both from connected devices on the go – cars, motorbikes, electric bikes, scooters – and from connected cameras for monitoring road crossings was created. The collection of huge amounts of data in a defined geographical area allowed the definition of a communication standard that can be implemented by all connected devices, from data collection devices to more advanced systems, such as edge computers, for the use of Artificial Intelligence.
Two components were developed:
A mobile app that is able to guide the user with high accuracy in identifying the pedestrian crossing with the help of several UWB sensors installed in the surroundings of the pedestrian crossing,
A Computer Vision System, which, connected to the traffic lights, using cameras and neural networks, is able to identify passing vehicles at the road crossing.
ADVANTAGES
Together with the Mister consortium and the collaboration of the Istituto dei Ciechi Francesco Cavazza in Bologna, an ecosystem was implemented to provide assistance to partially sighted users when crossing traffic lights.
Development of an optimised management module for vehicle fleets, considering the dynamics of city traffic, using a traffic simulator.
Development of a module for analysing driving behaviour and monitoring road conditions using data collected from individual connected vehicle.
Digital Twin e Object and Anomaly Detection
3D MODELING, IMAGE RECOGNITION, AI FOR OBJECT E ANOMALY DETECTION
Avatar, un virtual assistant human-like
CHAT BOT NLR, VOICE BOT, IMAGE RECOGNITION
Tech Radar, il Web Crawler per il mondo IT
Augmented Intelligence, DEEP LEARNING